Savings and
support
Clearer skin may be more affordable than you think
ABSORICA® is covered by a majority of commercial insurance plans. If you are eligible, you could pay $25 for your ABSORICA prescription through the ABSORICA Copay Card Program. If you don't have commercial insurance, you may still be eligible to get your prescription at no cost to you through the Patient Assistance Program.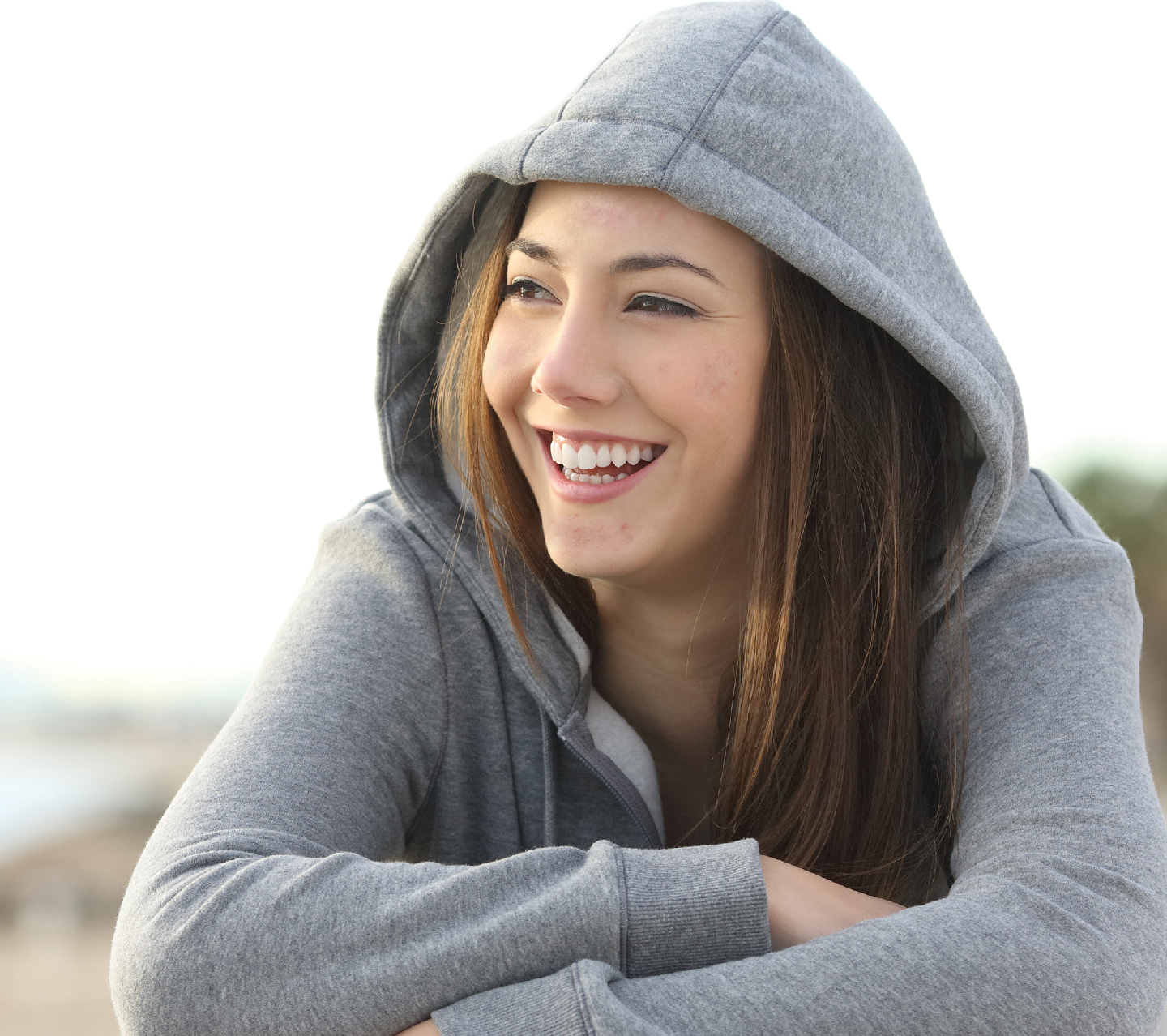 ABSORICA Copay Card Program
Through the ABSORICA Copay Card Program, you could pay as little as $25 for your ABSORICA prescription.* For more information, call our Help Desk at 1‑855‑820‑9189.
Here's how the program works:
For commercially-insured patients only*
Present discount coupon card to your pharmacy
Valid for 5 fills and subject to applicable program maximum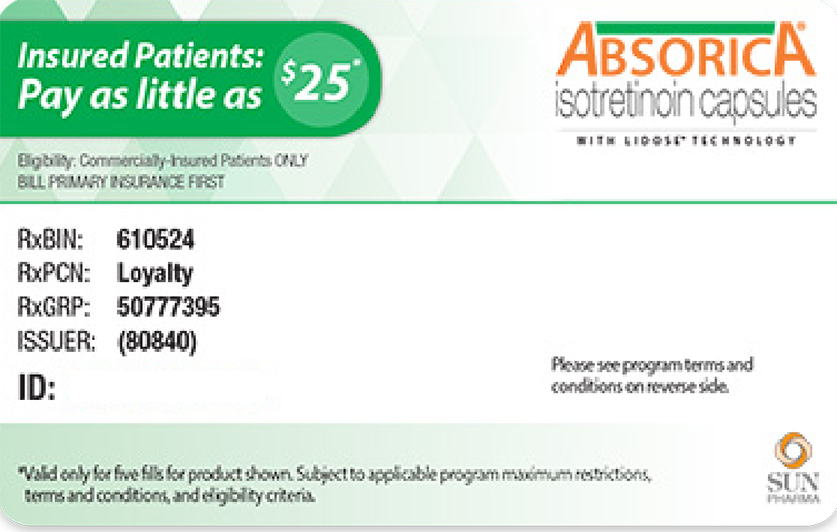 *Patients are not eligible if prescriptions are paid in part or full by any state or federally funded programs, including but not limited to Medicare or Medicaid, Medigap, VA, DOD, or Tricare and where prohibited by law. Please read full Copay Card Program Terms & Conditions.
ABSORICA Patient Assistance Program
If you're uninsured or underinsured and cannot afford ABSORICA, you could qualify for a free monthly prescription for up to 6 months through the Patient Assistance Program.†
†For U.S. residents without existing drug coverage through commercial insurance, Medicare, Medicaid, or other government insurance programs, and who are not in the 90-Day Waiting Period for Medicare coverage. Your household income must be at or below 400% of the Federal Poverty Level (FPL), and you must be registered with the iPLEDGE Program by your provider. Proof of income is required.
To apply for our Patient Assistance Program:
1
Complete the downloadable Enrollment Form in its entirety. Work with your prescriber to complete the form.
3
Fax the completed, signed form, proof of income, and supporting documentation‡ explaining changes in circumstances to 1‑866‑810‑3258.
More information on eligibility and enrollment is available here and by calling 1‑833‑SKIN‑HLP (833‑754‑6457), Monday–Friday, 9:00 AM–5:30 PM ET.
‡Supporting documentation only applies to patients with financial hardships.